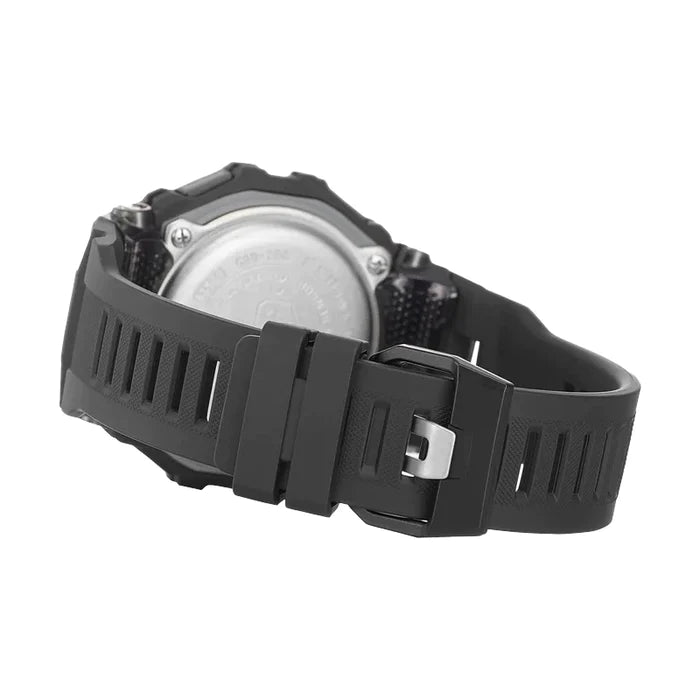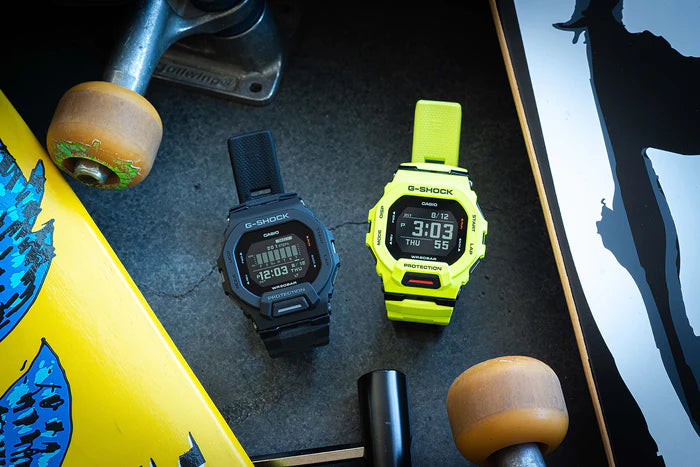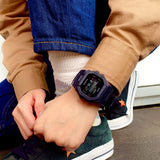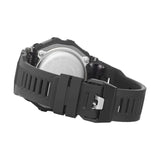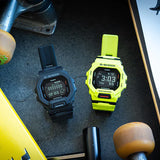 Introducing new additions to the G-SHOCK MOVE sports lineup with a step counter and phone linking in a square design and colors that look great whenever you train. The new GBD200-1 comes in an all black colorway.

This model is thinner than previous MOVE models, making them more suitable for daily workouts. A front button allows easy access to display illumination for easy operation during night training.

The GBD200 can link with the GPS of a smartphone via Bluetooth® for quicker calibration of distance measurements by the watch's accelerometer.
The new MOVE GBD200 model provides you with tools that support a wide range of workout goals
FEATURES
Case / bezel material: Resin
Resin Band
Shock Resistant
Mineral Glass
200-meter water resistance
LED backlight (Super illuminator)
Auto light switch, selectable illumination duration (1.5 seconds or 3 seconds), afterglow
Mobile link (Automatic connection, wireless linking using Bluetooth®)
Training Function
Display of distance, speed, pace, and other calculated values based on accelerometer, auto/manual lap times, Auto Pause, target alert setting (time, altitude, calories burned) on/off, training display customization (elapsed time, distance, pace, lap time, lap distance lap pace, average pace, speed, average speed, calories burned)
Training Data (Up to 100 runs, up to 140 lap times per run)
Elapsed time, distance, pace, calories burned
Life Log Data
Daily data display (step count), Monthly data display (running distance)
User profile creation
Flight mode
World time
38 time zones* (38 cities + coordinated universal time), daylight saving on/off, auto summer time (DST) switching
*May be updated when connected to a smartphone.
1-second stopwatch
Measuring capacity: 99:59'59''
Measuring modes: Elapsed time, split time
Countdown timer
Timer for interval measurement (up to five time settings)
Measuring unit: 1 second
Input range: 00'00'' to 60'00'' (1-second increments)
Others: Auto-repeat (number of repeats settable from 1 to 20)
Vibration Alert
4 daily alarms with snooze
Power Saving (Display goes blank to save power 3 hours everyday.)
Full auto-calendar (to year 2099)
12/24-hour format
Button operation tone on/off
Vibration on/off
Regular timekeeping: Hour, minute, second, am, pm, month, date, day
Accuracy: ±15 seconds per month (with no mobile link function)
Approx. battery life: 2 years on CR2032
Size of case : 49.4×45.9×15mm
Total weight : 58g